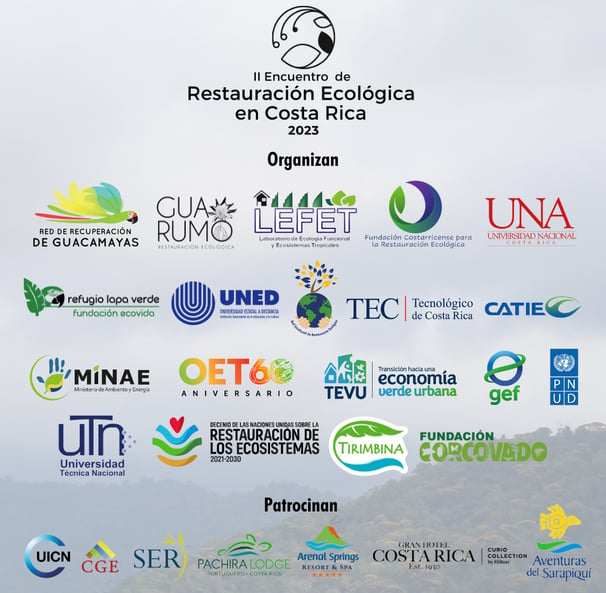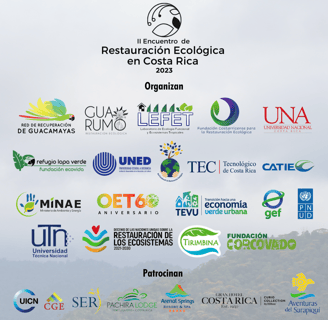 II Encuentro Nacional de Restauración Ecológica.
Costa Rica 2023
Gracias a las sinergias y esfuerzos colectivos, estaremos realizando esta actividad del 6 al 8 de diciembre de 2023. Buscamos divulgar los avances en la investigación, desarrollo e implementación de procesos de restauración ecológica en Costa Rica así como la creación de una red nacional sólida y duradera con la participación multisectorial entre gobierno, organizaciones locales e internacionales, academia y sociedad.
Thanks to synergies and collective efforts, we will be doing this activity from December 6th to 8th, 2023. We look for disseminate the advances in research, development and implementation of ecological restoration processes in Costa Rica at the meantime the establishment of a solid and lasting national network involving government, private organizations both local and international, academia and society.